Newest Live Oak and Birds
This is my latest image...with the mist, it reminds me of standing there in front of one of these magnificent trees, early in the morning..
New 1 - Live Oak and Birds
(file: lonelytreebirds.tif)
New 2 - Lonely Tree
(file: lonelytree1.tiff)
New 3 - Forest
(file: B9A9753b.tiff)
New 4 - Three Trees
(File: three trees.tiff)
New 5 - Misty Morning
(file: misty morning.tiff)
New 6 - Misty Morning 2
(file: mistymorning2.tiff)
New 7 - Avery Abstract
New 8 - Swamp 1
New 9 - Morning
New 10 - Bridge
New 11 - Swamp 2
New 12 - Secret Garden
New 13 - Spanish Moss
New 14 - Lonely Tree and Birds
New 15 - Lonely Tree Fenced
New 16 - Chaos
New 17 - Chaos Square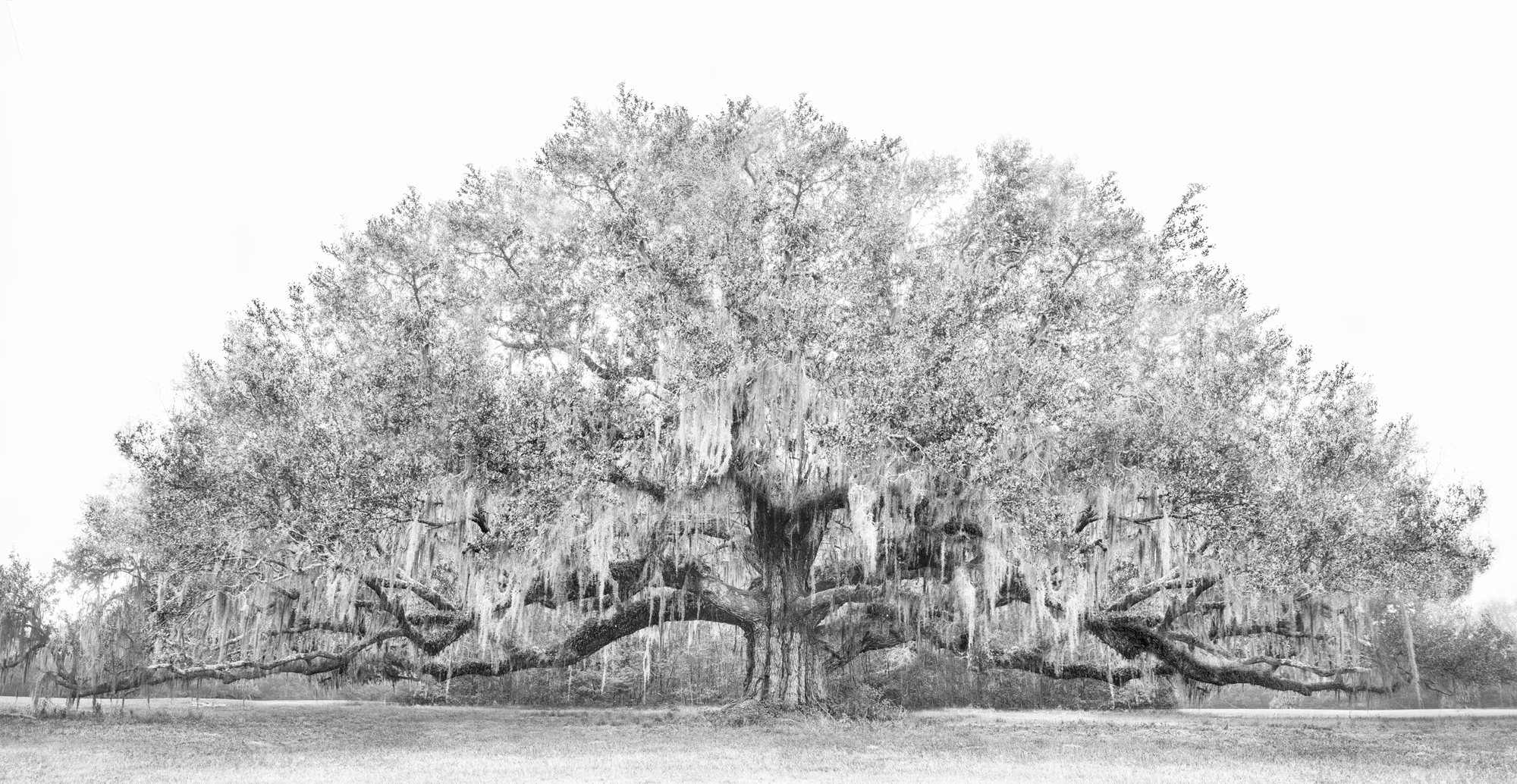 1 - Avery Tree 2
Symmetrical tree with white backdrop
(file: Averytree2bw.tif)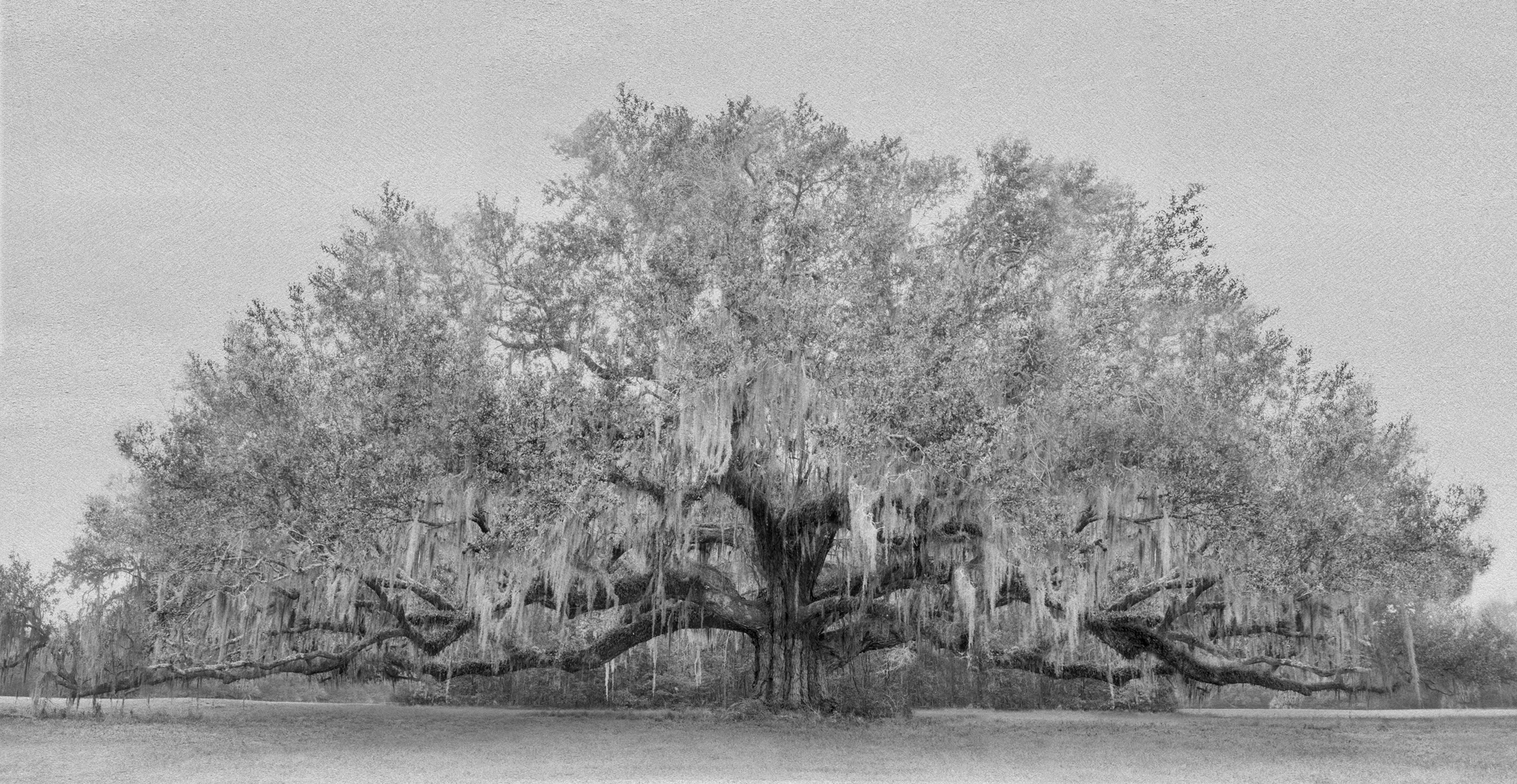 2 - Avery Tree Textured
Symmetrical Tree with Texture
(file: Avertree2cbw.tif)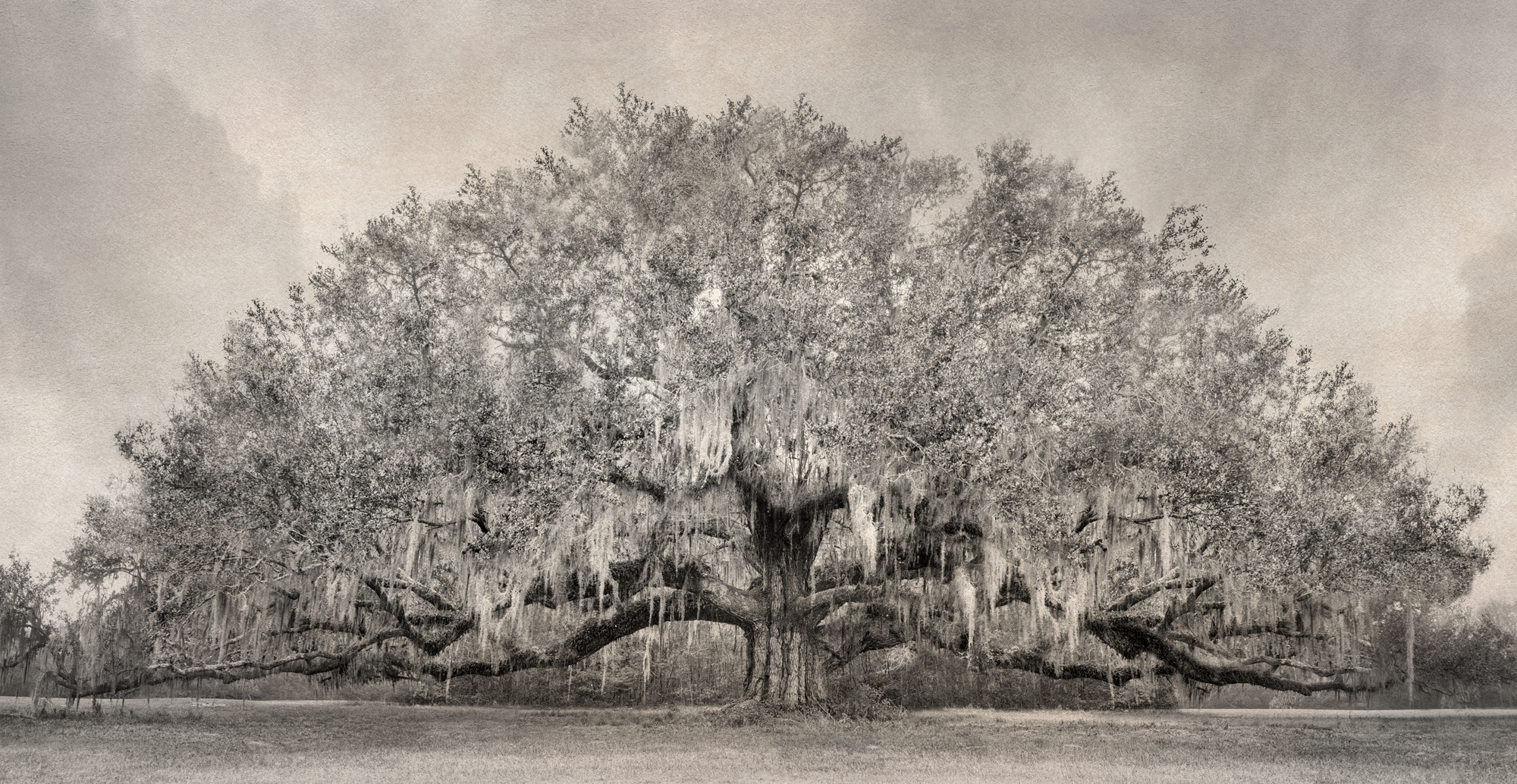 3 - Avery Tree Sepia
Sepia coloured Symmetrical Tree with texture and sky
(file: oak3.tif)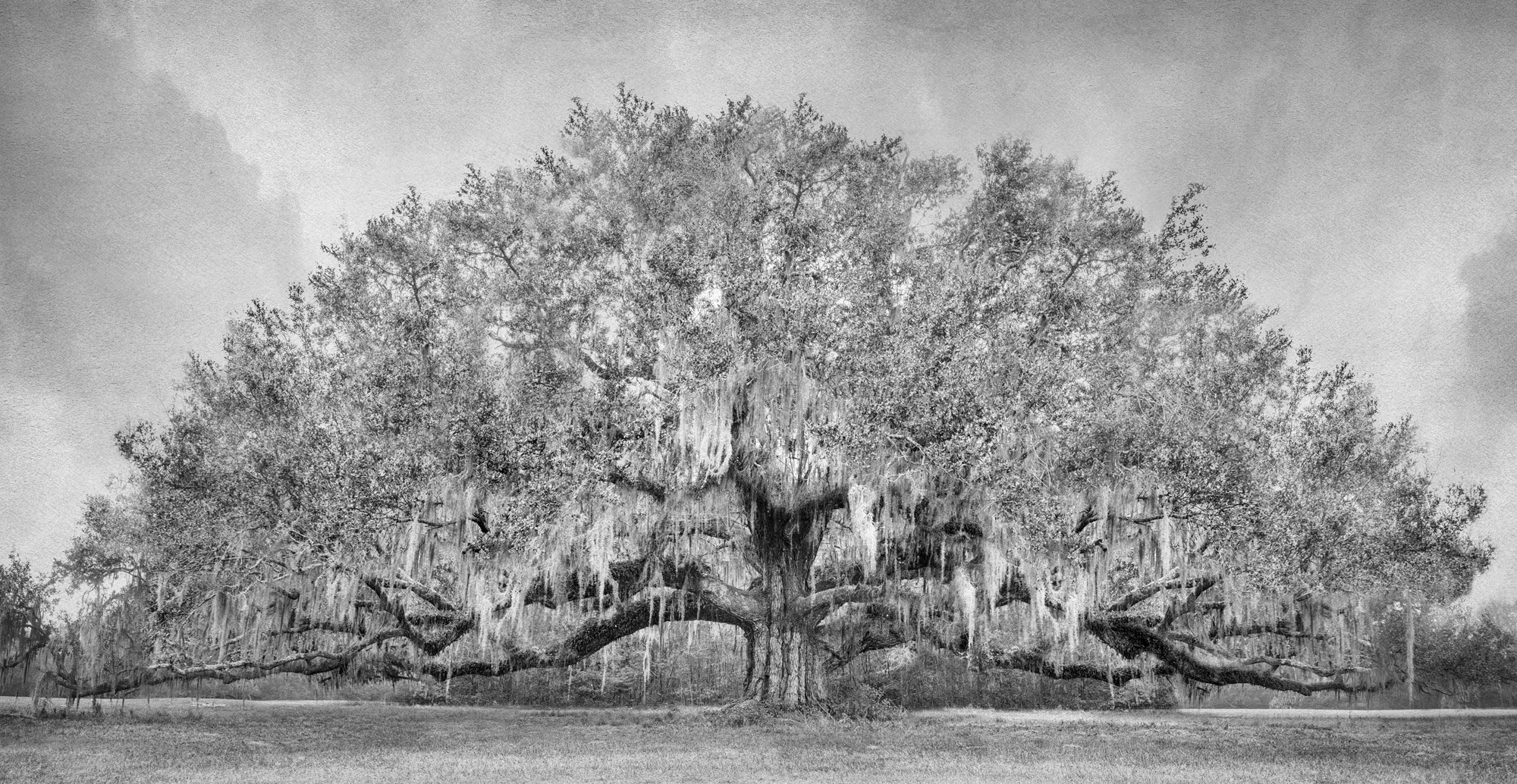 4 - Avery Tree Texture with Sky
Avery Tree with Texture and Sky in Black and White
(file: oak3bw.tif)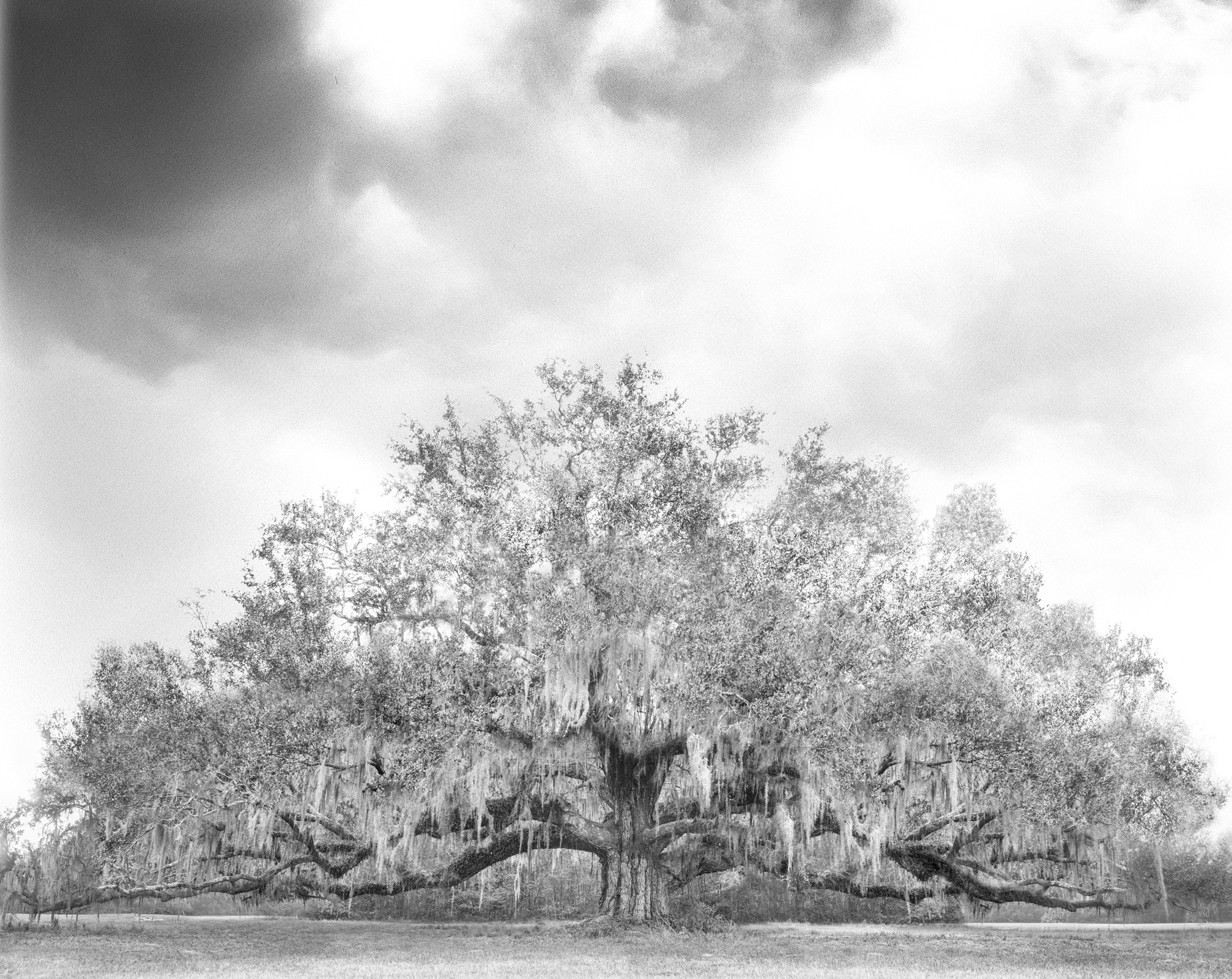 5 - Avery Tree 2b
Asymmetrical tree with sky and texture (more realistic)
(File: Avertree2bw2.tif)
6 - Live Oak
Live Oak Tree with low branch, sky and texture
(File: oaksquarebw.tif)
7 - Live Oak Sepia
Asymmetrical Live Oak Tree, sepia toned, highly textured, with low branch.
(file: oaksquarebw2.tif)
8 - Oblong Live Oak
This is the oblong version, sized at 80 inches by 45 inches, with low branch.
(file: oak80x45.tif)
9 Under the Canopy
Under the Canopy of the Live Oak Tree
(file: Averytree3bw.tif)
10 - Under the Canopy - Sepia
Sepia toned "Under the Canopy" of the Live Oak Tree
(file: Avertree3bw2.tif)
11 - Oak Approach
Image as if approaching the oak tree, with slight tones of blue and green.
(file: oak approach.tif)
12 - Hope
Square version of the oak tree upclose
(file: oak hope.tif)
13 - Southern Texture
Print with many different textures.
(file: southern texture.tif)
14 - Spanish Moss
Black and white version of the Spanish Moss (not Spanish and not moss in reality) on the branches of the Live Oak.
(file: spanishmossbw.tif)
15 - The Road
One of the many beautiful roads on Avery Island
(file: VB9A9759bw.tif)
17 -Jungle
Averytree60x48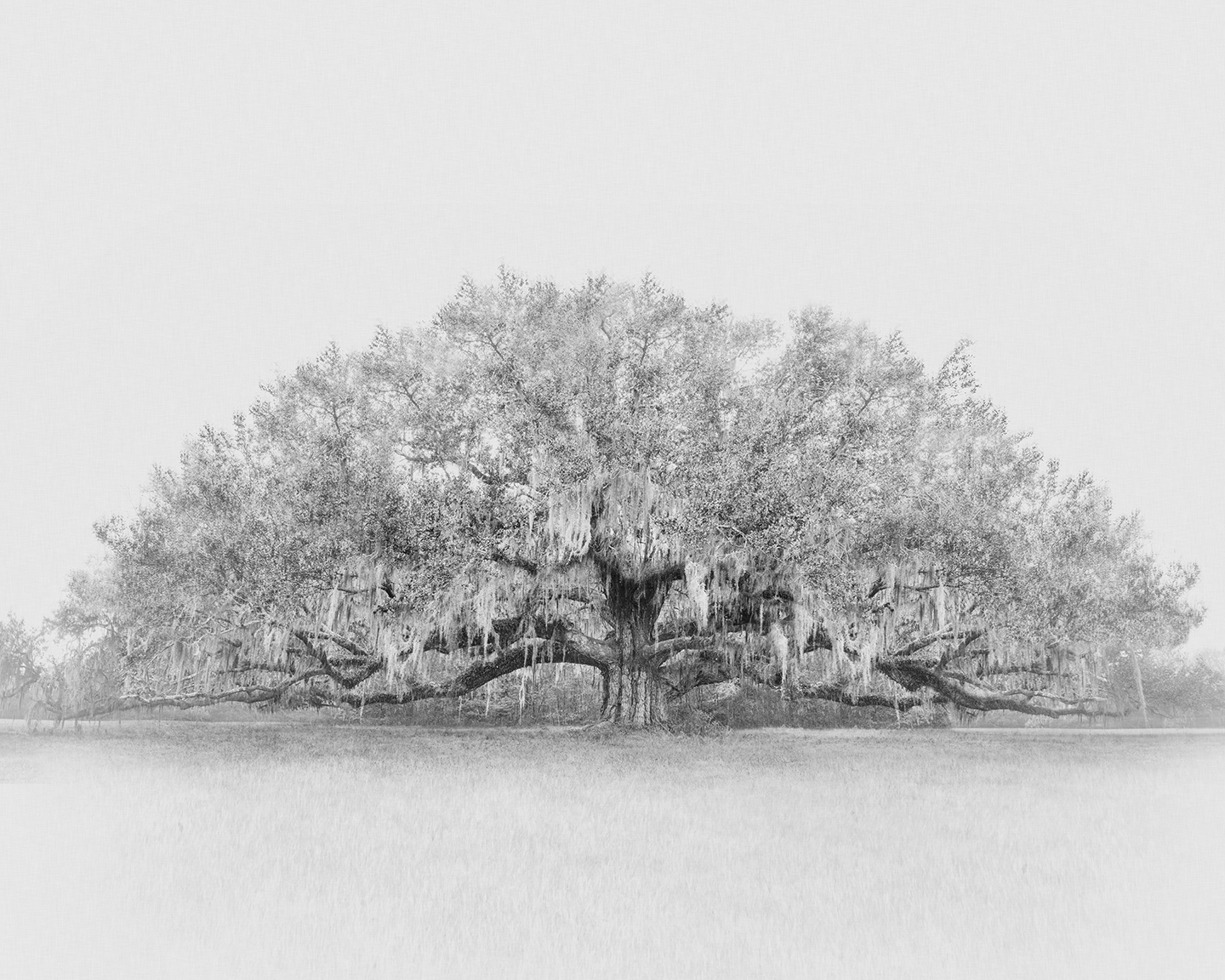 Averytree260x48
Lonelytree160x48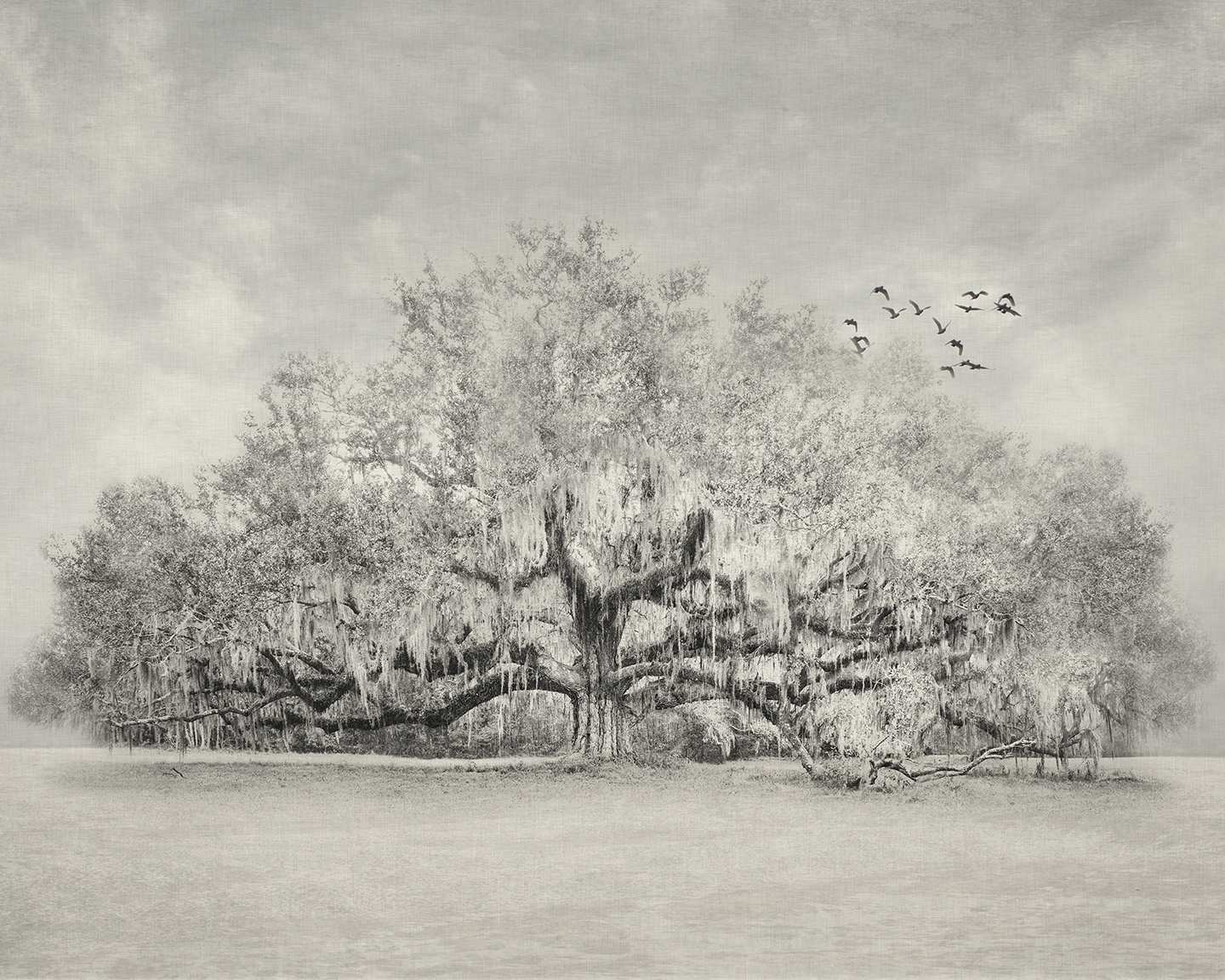 Lonelytreebirds60x48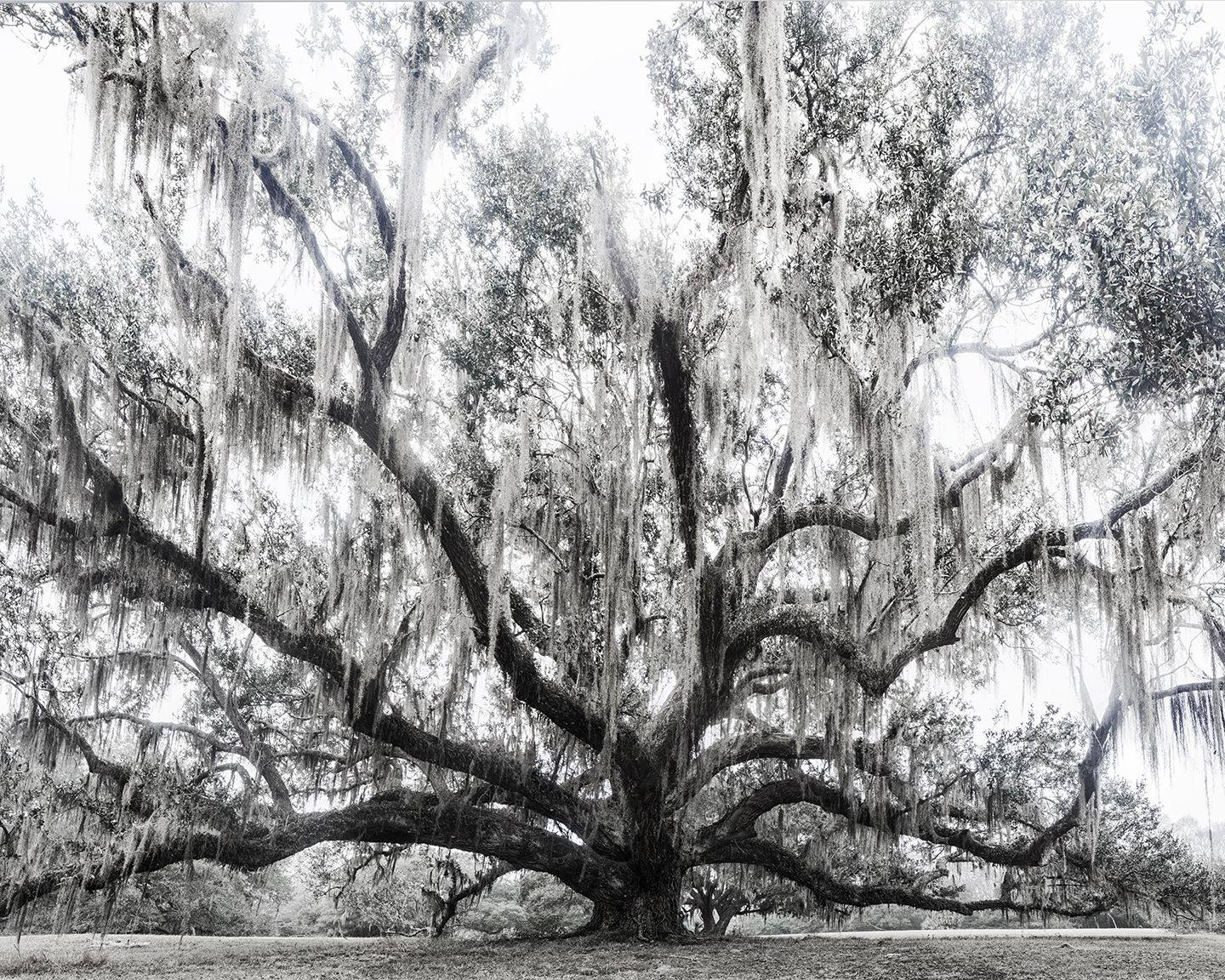 Approach60x48
Oak80x45
Oak60sepia